J. Kallenbach-Hutteman
Philosopher based in The Netherlands
#Concept   #Design  #Branding
The client wanted a dynamic, feminine, modern and still representative business card.  Also she showed her desire of having an image of  "The thinker" (by A. Rodin) by the card to reflect her profession.

Lumi Hama used as a detail bright colours in balance with neutral colours achieving the desired look.  Also used a photo image of a representative modern thinker!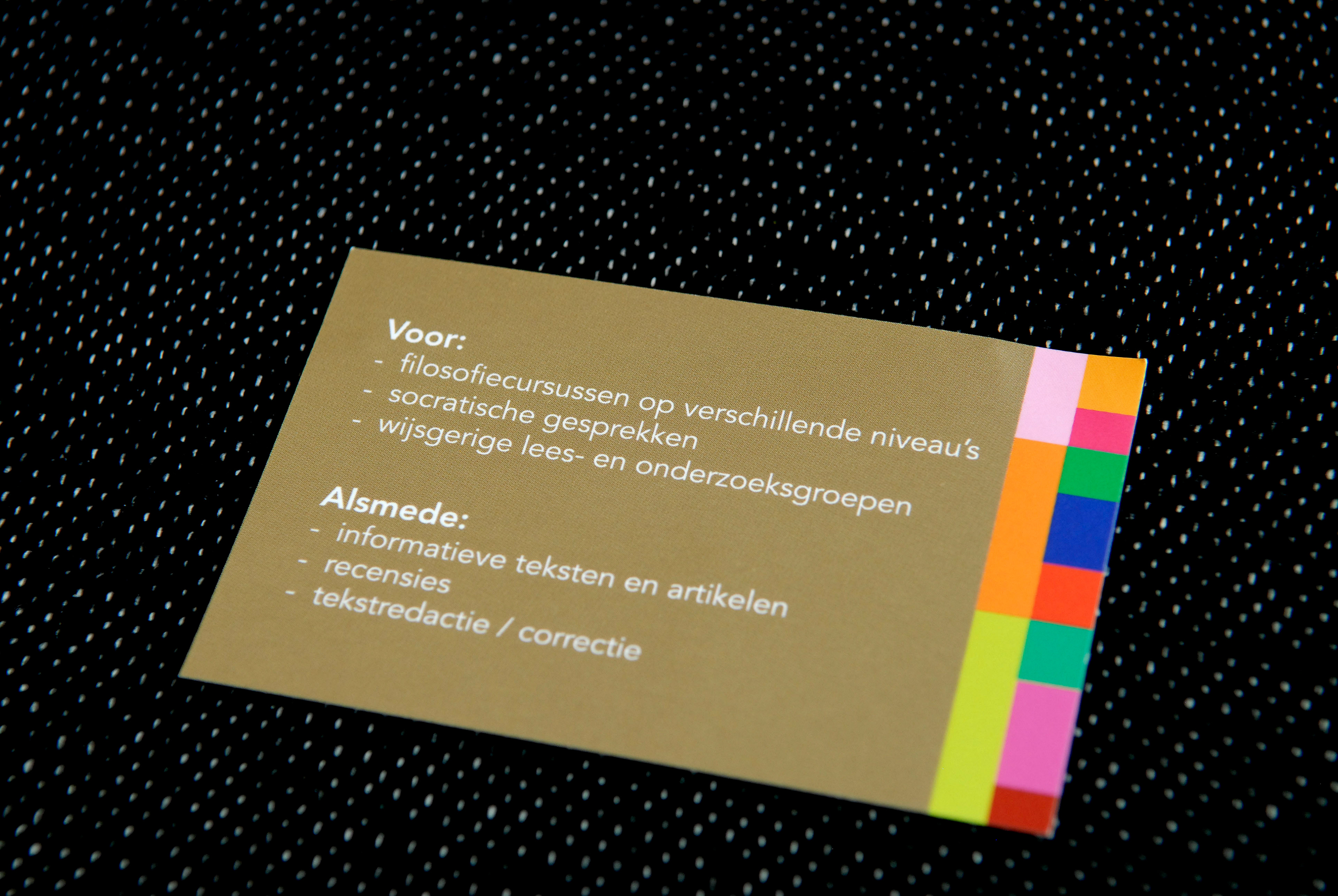 The client wanted also her thesis book, but here she wanted a neutral and representative look.