TaNaDe
Atelier for clothing design and workshops
TaNaDe gave me the mission to redesign its brand, but still using their self made typography.
They wanted a new fresh, young, dynamic look.  And also that the new design could bring TanaDe's spirit to the outside! The colours green was also a must for the client.

After de logo had been done, I did the hole stationery, flyers, and the also their website (www.tanade.nl).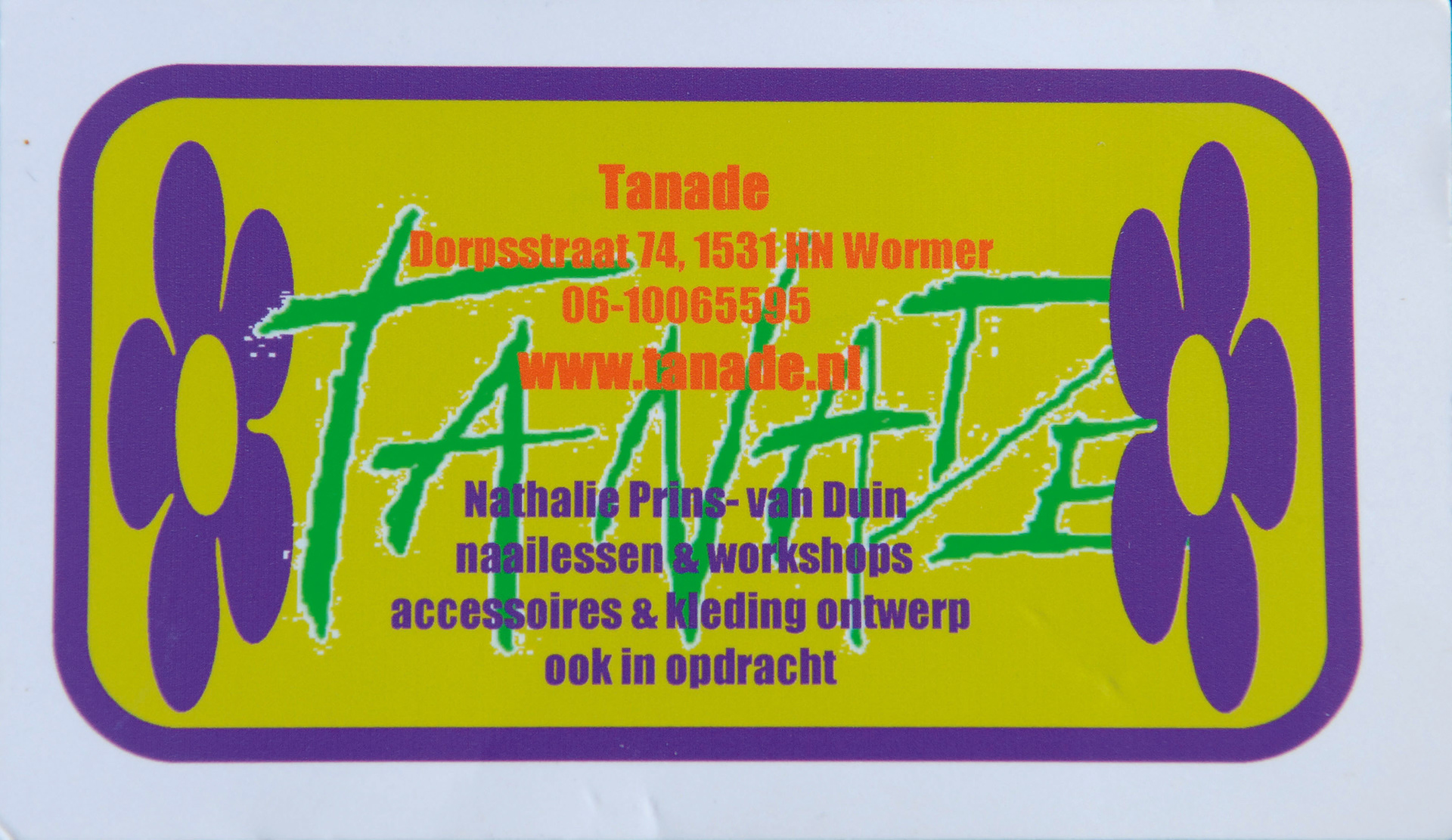 In order to contain costs I suggested a multifunctional business card which combined also a stamp card (for the lessons/workshops) and a discount coupon, with perforation to easy detach the coupon.
And for the website, TaNaDe wanted a new fresh looking one, but elements as a start page before the home page needed to be kept and also the using 9 blocks idea too.